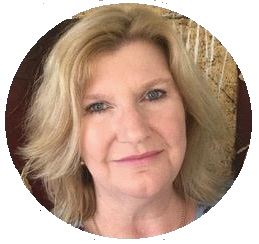 Glynis Bretherton is a qualified counsellor, clinical hypnotherapist, accredited clinical supervisor of practicing hypnotherapists and vocational educator. She is the director of Hypnotherapy Training College Australia, Mind Care Qld Clinic, Time2Lose Weight Program and Mind Care Podcast. Glynis is a Clinical Member of the Australian Hypnotherapist Association and the Hypnotherapist Council of Australia.
Glynis Bretherton – Director
Welcome to HTCA
Hypnotherapy Training College Australia offers quality education for reasonable fees! We simply do not charge unrealistic course fees!
Hypnotherapy Training College Australia courses meet the requirements of the Australian governing bodies. HTCA is recognised by the three leading Hypnotherapy Associations and one international association.
Our passion is educating and supporting our students and graduates. HTCA success is the success of our students, and many of our graduates are still connected with the HTCA.
Clinical Hypnotherapy is becoming increasingly recognised for its efficacy in medical, psychological and dental professions.
Whether, new to the 'mental and emotional health' profession, or already a healthcare practitioner Hypnotherapy Training College- Australia will help you achieve your learning goals. You will learn to be a professional Clinical Hypnotherapist. The leading associations will accept you as an association member, and your clients will be able to claim private health care insurance rebates on their hypnotherapy sessions.
We offer up-to-date clinical hypnotherapy courses in Brisbane, Gold Coast, Sydney Melbourne and overseas for the aspiring clinical hypnotherapist. HTCA has Australian and international students
Our facilitators provide individual attention to each student.
Do you wish to become a well-educated Clinical Hypnotherapist?
Hypnotherapy Training College Australia offers up-to-date, well-researched hypnotherapy courses in Brisbane, Melbourne, Sydney, Gold Coast and overseas.
Learn how to help people change their life. Build a clinical hypnotherapy private practice you can be proud of.
As a leader in training individuals in clinical hypnotherapy HTCA courses are popular and well respected.
Hypnotherapy Training College Australia most popular course is the Diploma of Clinical Hypnosis and Applied Psychotherapy. Once a student graduates from the diploma, further education can be undertaken. We also offer the Advanced Studies Diploma of Clinical Hypnosis, Applied Psychotherapy and Neuro-linguistic Programming, Master course of Neuro-hypnotherapy and ongoing professional development courses. Our courses have both theory and practical experience.
Pay less – Learn more!
Hypnotherapy Training College Australia offers quality education at a very reasonable fee. We pride ourselves on helping our students reach their goal by becoming a well-rounded and knowledgeable clinical hypnotherapist. HTCA course content is more than what is expected and required by the Australian associations!
So why wait? Start today!
You can join one of our interactive and dynamic classes – online and face-to-face. Our courses have become so popular that we now teach hypnotherapy in Brisbane, Melbourne, Sydney, Gold Coast and internationally.